Structural Steels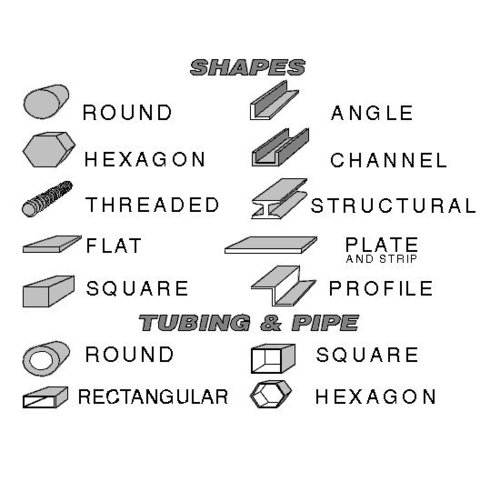 Structural Steels
Product Code : SS 25
Brand Name : JSL ISPAT PVT. LTD
Structural Steel:-
We supply various types of steel construction materials, structural steel like MS rounds, MS angle, MS channel, MS flat bars, bright bars and window sections. Our steel construction materials and structural steel profiles are formed in different shapes, cross sections, chemical compositions and dimensions and all our profiles conform to various Indian and international quality standards for strength, tolerance requirements, corrosion resistance and other properties.

The specifications like shapes, sizes, compositions etc. are regulated according to ASTM, BS, BIS etc. Empowered with high-end manufacturing facilities and a team of highly experienced engineers, we manufacture complex and intricate structural steel profiles that may be large or very small in size. Although the shapes and sizes are kept standardized, a number of specialist structural steel profiles are supplied as per the requirements of various industries.
Application:-

+ Defence
+ Railways
+ Heavy Industries
+ Agriculture
+ General Engineering
+ Architecture
+ Construction
JSL supplies Parallel Flange Beams & Columns. These sections are cost-effective through savings in steel consumption and provide ultimate design flexibility to the structural designers.

These beams have standard nominal depth, with different flange and web thicknesses. This helps customers to choose from more options in terms of unit weights and sectional properties. In fact, JSL's beams are the most sought after by structural engineers, architects and construction companies globally.

Supplied as per various Indian & International standards, these sections are superior in terms of strength, efficiency, higher axial and bending load bearing capacities, workability and economy vis-à-vis conventional tapered flange beams. These Parallel Flange Beams & Columns enable complex fabrications in high volumes due to inherent functional advantages. When used under bending load, steel savings of up to 10-25% are achieved, as beams of lower sectional weight can be used.

We specialize in supplying superior quality steel beams in in a variety of different shapes and sizes. These beams are supplied with close dimensional tolerance and desired mechanical properties. Built to the International standards, our beams are primarily used in commercial & residential building structures and warehouses.

Economy: Steel savings with parallel flange sections under bending as well as axial load conditions are appreciable due to high load bearing capacity under different load conditions.

Excellent Durability: Due to clean steel quality, which is free from any harmful impurities and inclusions on account of in-house and virgin raw material and state-of-the-art steel refining facilities.

Superior Weldability: Due to its chemical composition of pure steel and lower carbon equivalent.

Product Range: Widest range available lending more flexibility to designers and a more cost-effective option to project owners

The very fact that JSL Parallel Flange Sections have become a norm for a almost all the prestigious projects in the Infrastructure, Oil & Gas, and Construction sectors such as Refineries, Metro Rail Projects, Airports, Flyovers, Power Plants, Highways, Big Malls and High Rise Buildings is an ample proof of our superior product quality, product range and customer service.

Parallel Flange Beams
UB 203 mm x 133 mm to 610 mm x 229 mm
NPB/IPE 180 mm x 90 mm to 600 mm x 220 mm
WPB/HE 600 mm x 300 mm to 900 mm x 300 mm
Columns
UC 152 mm x 152 mm to UC 356 mm x 368 mm
Length
Up to 18 m
We can supply in specific lengths up to 18 m
We supplly steel rounds in different material specifications including mild steel, alloy steel and stainless steel. These rounds can be supplied in rolled, flanneled or standard specifications in different dimensions. Our range of steel rounds find varied applications in Ordinances Factories, Railways, Automotive, Structural Engineering and more.



Flat bars are mainly use for general engineering and fabrication jobs.
The size ranges from 12x3 to 300x25
Used largely in grating industries, component manufacturing, electrical, machinery industries etc.
We also take special orders in EN8, EN9 or any other equivalent grade with specific dimensional requirements.
Minimum Order Quantity: 1.5 Ton
We are reputed supplier of MS angles comprising of different sizes and structures. Our MS angles are popular in the midst of various industries for their high degree of accuracy. We supplly mild steel angles by the use of hundred per cent steel as a consequence we are a reputed steel angles supplier. Also with our timely supply of mild steel angles most of the customers turn to us and regularly place large demands that have helped us to emerge one of the highly acclaimed steel angles suppliers in India.

We offer durable and high strength M.S angles, which is available in desired specifications as offered to us by our clients. Our range is available at industry leading prices to our clients. Our Equal angles are made of high grade steel conforming to International Standards. High levels of stock are held and for urgent requirements your goods can be ready within a very short lead time. We offer to our clients a wide range of Mild Steel Angle / MS Angles that find applications in sugar mills, distilleries, cement and ship building.

These are known for pressure resistant, corrosion resistant and temperature resistant. Our range is offered in various technical specifications as per the application requirements of the clients. We provide a large range of superior quality M S Angles in various sizes, ranging from 25x25x3 to 90x90x10. We are counted among the reliable Mild Steel Angles Manufacturers and suppliers based in India. Use of optimum quality mild steel ensures the high durability of our Galvanized Mild Steel Angles. Anti abrasive and non-corrosive nature of our Galvanized Mild Steel Angles assures no maintenance.

High strength of our Galvanized Mild Steel Angles makes them perfect for various industrial purposes. We offer Galvanized Mild Steel Angles within the stipulated time frame at very reasonable prices. We are one of the top exporters, suppliers and distributors of Mild Steel Angles, MS Angles, Steel Angles.


M S EQUAL ANGLES
Thikness Size MM x MM x MM
3
4
5
6
20 X 20
0-9
1-Jan
-
-
25 X 25
1-Jan
4-Jan
8-Jan
-
30 X 30
4-Jan
8-Jan
2-Feb
-
35 X 35
6-Jan
1-Feb
6-Feb
Mar-00
40 x 40
8-Jan
4-Feb
Mar-00
5-Mar
45 x 45
1-Feb
7-Feb
4-Mar
Apr-00
50 x 50
3-Feb
Mar-00
8-Mar
5-Apr
UNEQUAL ANGLES
Thikness Size MM x MM x MM
3
4
5
6
30X 20
1-Jan
4-Jan
8-Jan
-
40X 25
5-Jan
9-Jan
4-Feb
8-Feb
45X 30
7-Jan
2-Feb
8-Feb
3-Mar
50X 30
8-Jan
4-Feb
Mar-00
5-Mar
Our Mild Steel channels are widely used for securing glass panels, city construction and other construction projects. These mild steel channels provide major advantage of easy welding, drilling, machining, sawing, punching & forming.

The channels are fabricated in such a way that it provides smooth and continuous surface. We can offer structural steel channels in different shapes and sizes based upon the requirements of the clients.

JSL supplies TMT Bars made from latest Fe 500 / Fe 500D/ Fe 550/ Fe 550 D/ CRS grades, with Fe 500D grade being highly suitable for seismic prone areas.

JSL is committed to providing complete customer satisfaction with respect to quality, delivery and services. Feedback from the customers acts as inputs for continuous improvement on products and services.
Steel Flats are produced on rolling mills utilizing relatively smooth, cylindrical rolls. The width to thickness ratio of the rolled flats is fairly large.

These steel flat bars are produced using advanced thickness-control technology for precisely controlled dimensions.

We can fabricate flats in different specifications for application in Railway, Ordinance Factories, Engineering Industries, Automotive, etc.




JSL supplies plates and coils complying to IS 2062 specifications upto E450 grades besides a wide range of international standards and steel grades as per EN, DIN, JIS, ASTM, etc.



Fully equipped sample preparation workshop.
Computerised tensile testing machine
Digitalised hardness tester
EN and ASTM impact testing machines
100 T- Bending Cum Folding Machine
High magnification metallurgical microscope with image analyser
A Direct Reading Optical Emission Spectrometer with gas analytical channel
Online Ultrasonic Testing machine
Drop Weight Tear Test (DWTT) machine
Chemical lab equipped with muffle furnace for R&D quality
| | |
| --- | --- |
| General engineering & structural fabrication | Railway Wagons |
| Pressure vessels & boilers | Oil & Gas pipelines |
| Bridges & Flyovers | Shipbuilding |
| Earthmoving equipments | Wind Mils |
| Defense | |